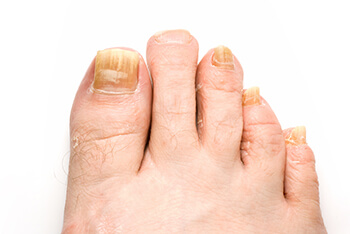 Palm Beach Foot & Ankle is pleased to introduce you to a cutting edge in-office laser treatment, which treats toenails discolored and thickened by toenail fungus. It is virtually pain free and patients can resume their normal activity within the day.
"Many of the patients who visit us have tried all of the topical treatments with minimal success" says podiatrist Dr. Alan Hartstein. "The laser treatment for toenail fungus removal procedure only takes 1-3 treatments to effectively rid them of their fungal nails."
Fungal toenails are very common and affect nearly 11 million Americans each year. For years, topical solutions were used to treat the fungus without much success, then oral medications were developed which had the same mediocre results and more side effects. Removal of toenail fungus using laser treatment is the newest technique to treat toenail fungus, and both physicians and patients have been found to be very satisfied with the results.
With our 4 Palm Beach County podiatry offices, we are able to accommodate the needs of our patients. We are always available for new patients, so contact us today to schedule your toenail fungus consultation.